April 16, 2014, 06:54:36 |
#1
Enu Realm and Osa Realm Class Active Spells?
The Enutrof spell
Gold Rush
turns all cells into Gold Mines for 1 turn, but at the end of Enus 2nd turn, removes
all
cells from combat. So save at least 1 WP for Drheller so you can dig up more Mines. Seems glitchy currently, and can't move mines. (Cost 1ap 1mp 1WP)
EDIT:
Gold Rush seems to boost something with any Pouches on the field, but it's still in French. Seems like a %rate increase thus far, and some sort of ally-buff-aura of 15PP for the duration of the Gold Rush effect. Seems to be for allowing Allies to pick up pouches in your place if Enu can't reach it. Waiting for translation to be sure)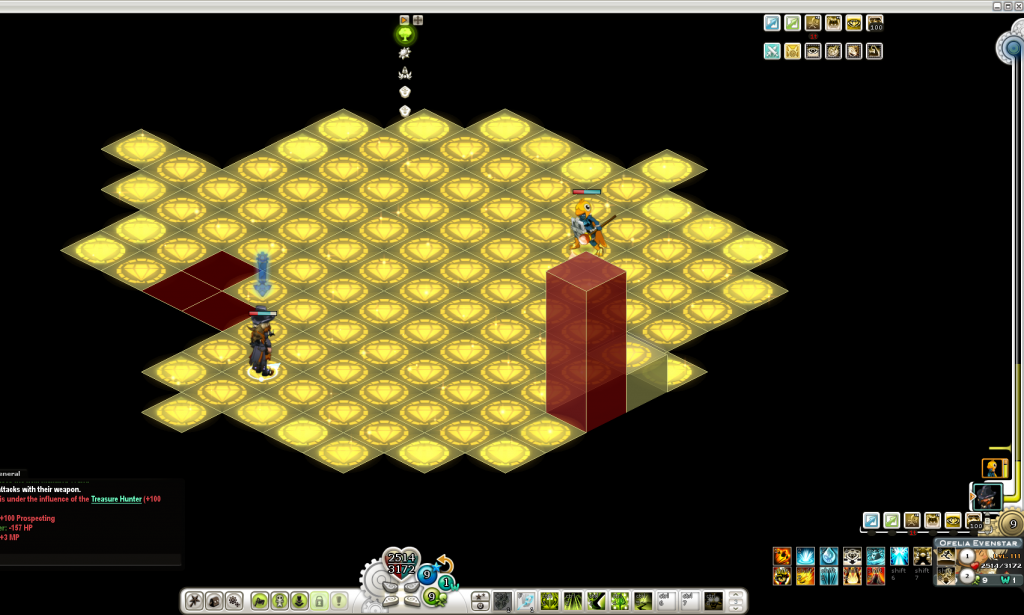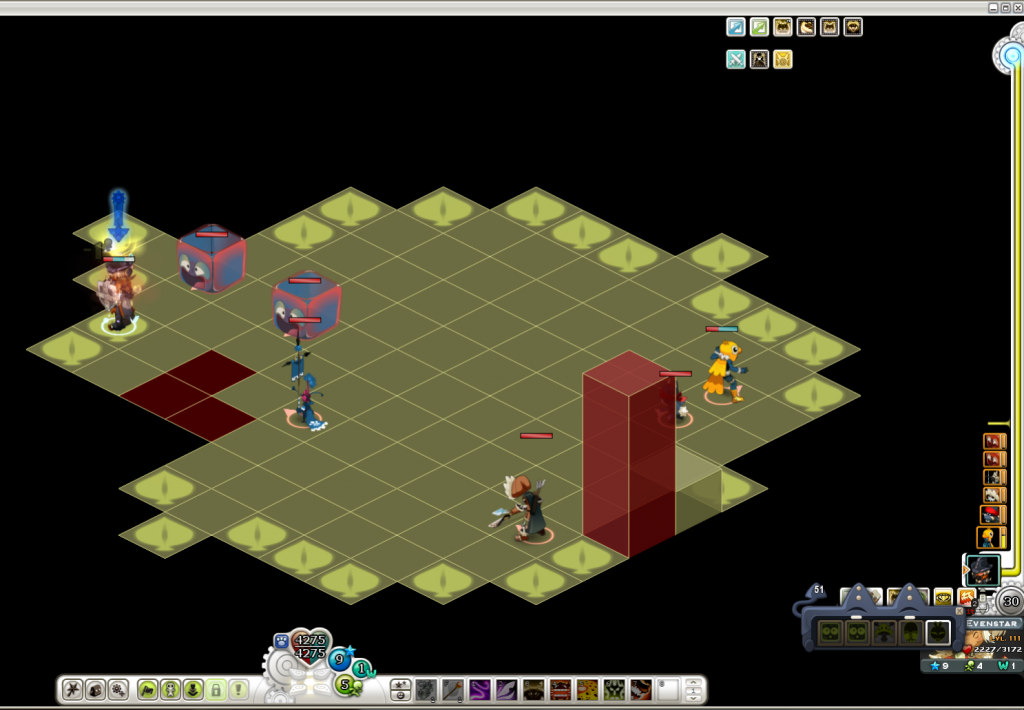 The Osamodas spell
Spiritual Leash
Summons all your Gobgob creatures for one turn, and then returns them, one by one, to the Gob Gob. (One each turn) by the 6th turn, you won't have any summons out, and just 1 WP left for a final Summon. If any Summon dies before they return to the Gobgob, they cannot be re-summoned at the end. You also cannot Summon while this spell is active or winding down. 1 cast per fight limit. Seems the Summons return to Gobgob automatically and in a random order. Possession is also disabled during this spell state, and CMC from Whip/Boohowl is disabled, however Summons seem to benefit from Animal Guard and equipped CMC gear still. (Cost 6ap, 1x/Fight)
This post has been edited by TommyTrouble - January 21, 2017, 20:34:46.
Reason for edit : Confusing french stuff in Gold Rush