November 16, 2014, 14:41:48 |
#1
Quote (BrainInAJar @ 13 November 2014 19:30)
Quote (Rokugatsu @ 09 November 2014 14:42)
Well, "baba" sounds feminine to me! Like an old lady.
babaji is a male yogi recognized by the self realization fellowship aka yogoda satsanga society (in india) - a sort of new age hindu+christian religion, the practice of which is observed by my parents.
its hindi, not slavic. (more ali baba, less baba yaga?)
reference
no relation to the spammer, ofc.
as far as i know, Баба Яга came from the vedic ages when russia and india were pretty close, and Baba
Yoga
was a male character, so its kinda same shit in this case.
and who knows why do we call old women 'baba' nowadays, but, theres japan "baba" which is female too and less likely to have indian roots.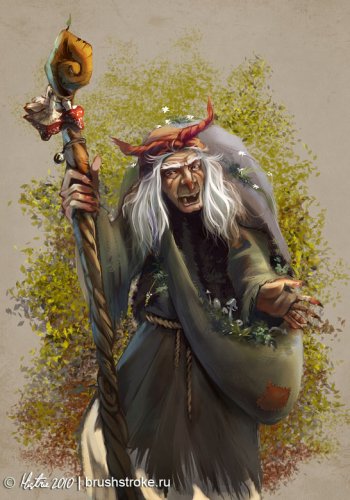 This post has been edited by khackt - November 16, 2014, 14:54:01.