August 05, 2013, 19:13:24 |
#1
4 v 4 PvP Tournament (August 11-12)
Welcome to the Information/Signup Thread for the 4 v 4 PvP Tournament
When
The event will be held over 2 days
Round 1 will be on the 10th of August (Saturday) Starting at 17:00 server time
Round 2 will be on the 11th of August (Sunday) Starting at 17:00 server time
Rules
Please DO NOT SKIP
Please read all of the following rules and follow them during the tournament
1) No consumables are allowed, this does not include insignias
2) Teams may only have 1 of each class, eg 2 fecas are NOT allowed
3) Failure to arrive on time will mean a immediate disqualification
4) No thrash talking/harassment
5) Mutliclient is allowed BUT only 1 person in the team may Multiclient with 2 accounts
6) No bug abuse.
7) You may not change your team after any of the fights.
8) Breaking any of the rules mentioned above will mean a immediate disqualification
Where
The tournament will be held in, Inside's Haven World
Located in...
5th Bonta, Center
There has been an Arena built specially for this occasion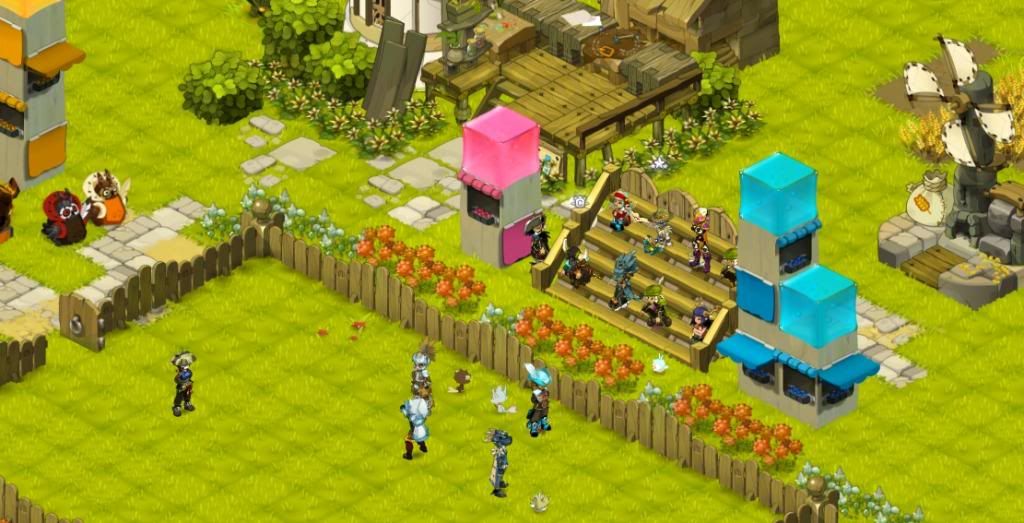 Prize/Entry Fee
There is no entry fee for this event
BUT
Each team leader must deposit 30kk to the tournament (pm any of the hosts listed below)
The kamas are deposited temporary and will be returned after the event
This is done as a way to guarantee that the team will be at the event, failure to do so
will mean no return on the kamas.
The prize for this event will be
777,777 Kamas
Double Jackpot!
Sign Up
If you are interested in participating please copy paste this template and fill it in.
Team Name: Googlefu
Team Leader: Iamhulk
Additional Comments: Be creative!
Additional Information
The tournament requires at least 8 teams participating.
WIth 8 teams pariticipating, there will be 4 matchs on the first day
and 3 matches on the second day.


Here is where I will add information
Such as a tournament table
Updates, FAQ and more!
Who to PM/Ask Questions?
Iamhulk, Unoriginal, Petit Pain, Nes, Coinmaster, Scrumptious and Nescau.
This post has been edited by Nanaers - January 24, 2017, 16:22:13.