March 02, 2013, 03:35:14 |
#1
Inventory Bug!3 bags all gone!
Hi Ankama, i got the Inventory bug just awhile ago while i was trading with someone else.Screen froze while trading so i had to relog again. Once i log back in guess what?! ALL MY BAGS ARE GONE!! Please fix this asap! all my valuable items are in the bag!!! BEWARE OF TRADING GUYS U MIGHT BE THE NEXT VICTIM!!! I'm not the only player who got this bug,some players after the emergency maintenance they lost their bags too..Here is the screenshot!!!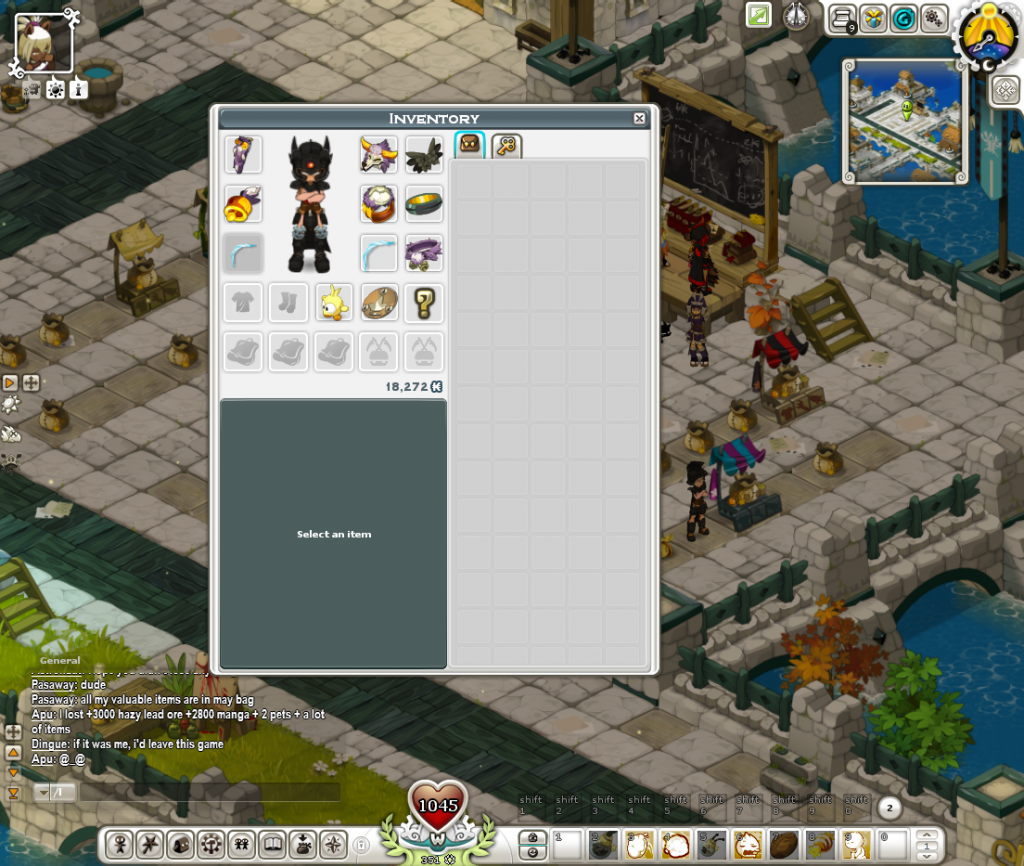 This post has been edited by Pasawayy - January 17, 2017, 07:47:23.