Today - 05:35:35 |
#1
Quote (Amagakuro @ 29 November 2015 01:46)
Quote (Eziekieal @ 01 November 2015 03:10)
Quote (Oldskittles @ 01 November 2015 02:05)
I'm not sure which elements I should be focusing as a just starting out Dragon Osa. Should I focus fire and air if I want the maximum damage? Or would some other combo be better? I know a tri of earth,fire,air was recommended but until I reach that level I'm curious as to what I should be doing. Thanks you for any tips!
If you're really looking for the maximum damage then Air/Fire is likely your best bet.
In the builds I posted if you look through the spells I put alternatives in case you're dual elemental.
I'm currently dual elemental myself. In a post a page or so back I posted a screenshot of my current spells if it helps you: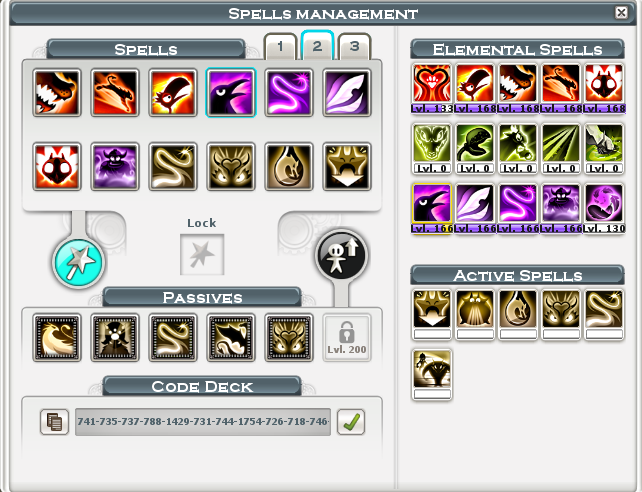 Is it possible to know the stats you're using with this build?
I'm asking because in the Stats Guide you said
"Strength
– Range Damage 10/10(Optional)", is this outdated? Because range can go for a 20/20 now, i came back after 1 year so i don't know pretty much nothing of the new features, can you explain to me the stat part? q.q
That's actually a typo that I just corrected. It should be 20/20.
Here's a gif of my points currently, though I'm slightly inactive on Wakfu right now I still keep up to date with all the Osamodas changes.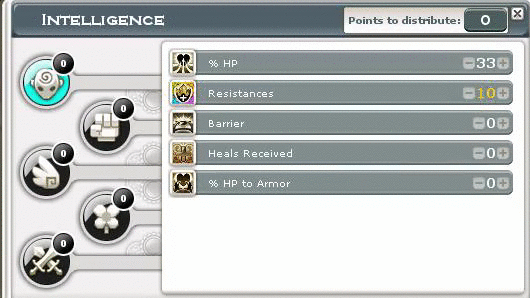 I'll reply to your PM in just a minute. So check your inbox.