January 20, 2017, 22:44:36 |
#1
Quote (Tragrim @ 20 January 2017 22:16)
Quote (EarthyMadness @ 20 January 2017 22:14)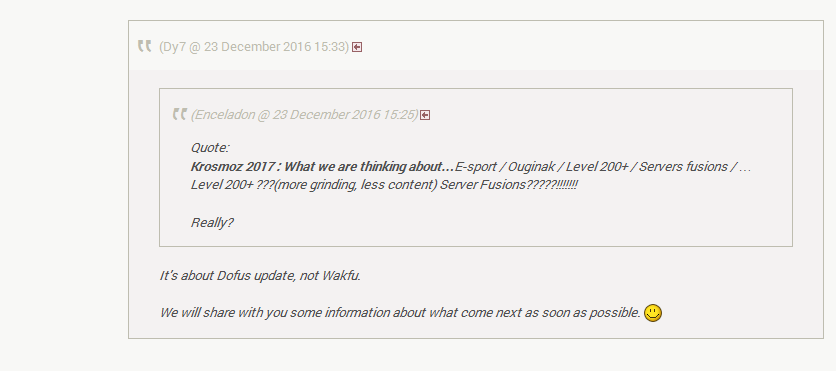 Quote (Sabi @ 20 January 2017 21:48)
Quote (Enceladon @ 20 January 2017 21:33)
In the actual GAMAKNA text about Wakfu, there was a server merge announced for april, if I understand it correctly. Which servers merges?
There is a serve merge announced in Gamakna.
This server merge concerns Nox and Phaeris to be merged into Remington,
we will confirm all the details as soon as possible to make sure that everything is communicated and prepared with the Community, so stay tuned.
Seems plans have changed XD